INCREASE
YOUR
PROFIT
Identify and Arrest Those Profit
Robbers Before They Ruin
Your Business.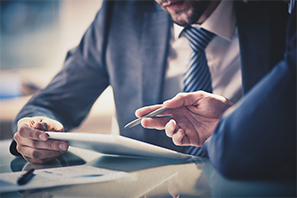 Consulting
Leadership is a lonely job – Let us help you to prioritise a one page plan to measure what matters in your business, to allow you to perform even better at making the right decisions at the right time.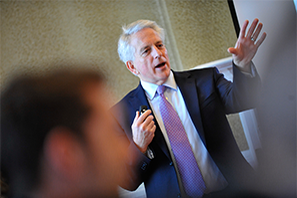 Speaking
If you want a speaker who will entertain and educate, as well as challenge the members of the audience to question whether they could be doing things differently, Mike is known as The Profit Man, and is booked all over the world to share his messages.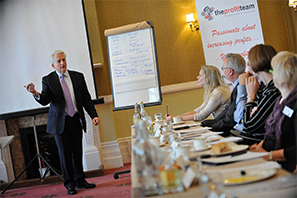 Workshops
If you need an interactive workshop designed for your audience, to achieve better engagement with improved profitability where they work, Mike has been delivering day long workshops around the world for over 20 years, for businesses both large and small.
Mike Ogilvie – Profit Coach and
International Professional Speaker
Mike Ogilvie is an experienced Chartered Accountant by training. However, although he is the major shareholder and managing director of Chartered Accountants and Business Advisers OBC The Accountants, most of his time is focused on his work as one of UK's leading Profit Coaches, with his company The Profit Team.
When he is not using his skills and
experience to help his clients to
focus on increasing their profitability,
he is an international motivational
speaker.
"
Mike opened our Venuemasters Marketing Conference at Warwick University, and made a great impression on our delegates. With his humour and props intermixed with appropriate content, he got our conference off to a fabulous start. I highly recommend Michael as a conference speaker."
Natalie Hudson
Marketing Manager – Venuemasters